[av_layerslider id='2′ av_uid='av-e2830′]
[av_layout_row border=" min_height_percent=" min_height='0′ color='main_color' mobile='av-flex-cells' id='top-main' av_element_hidden_in_editor='0′ av_uid='av-dah8o']
[av_cell_one_third vertical_align='top' padding='30px' background_color=" src=" background_attachment='scroll' background_position='top left' background_repeat='no-repeat' mobile_display=" av_uid='av-clm3o']
[av_one_full first min_height=" vertical_alignment='av-align-top' space=" margin='0px' margin_sync='true' padding='0px' padding_sync='true' border=" border_color=" radius='0px' radius_sync='true' background_color=" src='https://www.menomineecasinoresort.com/wp-content/uploads/2017/07/stay-1-2.jpg' attachment='317′ attachment_size='full' background_position='top center' background_repeat='stretch' animation=" mobile_display=" av_uid='av-c0hu8′]
[av_textblock size=" font_color=" color=" av-medium-font-size=" av-small-font-size=" av-mini-font-size=" av_uid='av-bopgg' admin_preview_bg="]
Covid-19 Update: March 18th, 2020
In updating our current status in reference to the COVID-19 pandemic, Menominee Casino Resort will be closing its Casino, Bingo, Gift Shop and Hotel Operations on March 19th, 2020 at 2am. This closure to the public will be in effect for a 14 day period to be assessed daily. Notice will be provided once we decide to resume our operations. The health and safety of all of our guests and team members continues to be the top priority. We are in close contact with area Health and Safety professionals as well as continuing to monitor recommendations from the Menominee Indian Tribe, Center for Disease Control and World Health Organization.
[av_button label='Updates' link='/stay-with-us/reservations/' link_target=" size='small' position='right' icon_select='yes-right-icon' icon_hover='aviaTBaviaTBicon_hover' icon='ue875′ font='entypo-fontello' color='theme-color' custom_bg='#444444′ custom_font='#ffffff' admin_preview_bg=" av_uid='av-b1i9s']
[/av_textblock]
[/av_one_full][av_one_full first min_height=" vertical_alignment='av-align-top' space=" margin='0px' margin_sync='true' padding='0px' padding_sync='true' border=" border_color=" radius='0px' radius_sync='true' background_color=" src='https://www.menomineecasinoresort.com/wp-content/uploads/2017/07/conf.jpg' attachment='85' attachment_size='full' background_position='center center' background_repeat='stretch' animation=" mobile_display=" av_uid='av-a9euo']
[av_textblock size=" font_color=" color=" admin_preview_bg=" av_uid='av-9ovcg']
Convention Center
The Convention Center at Menominee Casino Resort is a fully equipped 13,000-square-foot convention center and banquet hall that can accommodate up to 600 guests, making it perfect for weddings, business meetings and any function that requires the very best in service and amenities.
[av_button label='Read More' link='/convention/' link_target=" size='small' position='right' icon_select='yes-right-icon' icon_hover='aviaTBaviaTBicon_hover' icon='ue875′ font='entypo-fontello' color='theme-color' custom_bg='#444444′ custom_font='#ffffff' admin_preview_bg=" av_uid='av-90y5o']
[/av_textblock]
[/av_one_full][av_one_full first min_height=" vertical_alignment='av-align-top' space=" margin='0px' margin_sync='true' padding='0px' padding_sync='true' border=" border_color=" radius='0px' radius_sync='true' background_color='#807c31′ src=" attachment=" attachment_size=" background_position='center center' background_repeat='stretch' animation=" mobile_display=" av_uid='av-uie0′]
[av_textblock size=" font_color='custom' color='#ffffff' admin_preview_bg=" av_uid='av-87i4k']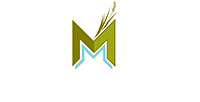 C-Store • Mini Casino • Food
For Major Convenience and Maximum Fun
[/av_textblock]
[av_button label='Visit Our Page' link='page,38′ link_target=" size='medium' position='center' icon_select='no' icon='ue800′ font='entypo-fontello' color='custom' custom_bg='#9fa615′ custom_font='#ffffff' admin_preview_bg=" av_uid='av-7caqw']
[/av_one_full][/av_cell_one_third][av_cell_two_third vertical_align='top' padding='30px' background_color=" src=" background_attachment='scroll' background_position='top left' background_repeat='no-repeat' mobile_display=" av_uid='av-71e5k']
[av_textblock size='13' font_color=" color=" av-medium-font-size=" av-small-font-size=" av-mini-font-size=" av_uid='av-5r08w' admin_preview_bg="]
Notice of Closure

[/av_textblock]
[av_slideshow size='no scaling' animation='slide' conditional_play=" autoplay='true' interval='4′ control_layout='av-control-default' av_uid='av-1ec78′][/av_slideshow]
[/av_cell_two_third][/av_layout_row][av_one_full first min_height=" vertical_alignment=" space=" custom_margin=" margin='0px' row_boxshadow=" row_boxshadow_color=" row_boxshadow_width='10' link=" linktarget=" link_hover=" padding='0px' highlight=" highlight_size=" border=" border_color=" radius='0px' column_boxshadow=" column_boxshadow_color=" column_boxshadow_width='10' background='bg_color' background_color=" background_gradient_color1=" background_gradient_color2=" background_gradient_direction='vertical' src=" background_position='top left' background_repeat='no-repeat' animation=" mobile_breaking=" mobile_display=" av_uid='av-3i60′][/av_one_full]